Golf Tournaments & Events
If you are looking for a facility to hold your annual golf outing that can also serve as a delicious hot dinner afterwards, Badlands Golf Course is the place. Our staff is available to help you plan your outing from on-course events, to dining afterward.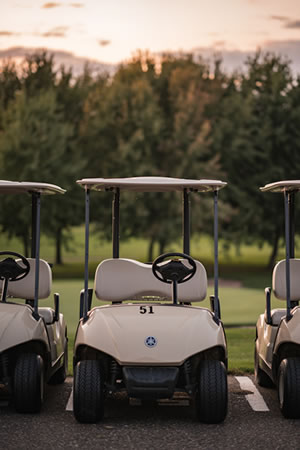 Badlands Golf Course is challenging and fun for golfers of all skill levels. It offers scenic views of the surrounding countryside from wildlife roaming the grounds to the rolling hills surrounding the course.
Our 3,000 square foot clubhouse can accomodate events and outings for up to 120 people. Our full service kitchen is capable of handling your culinary needs from buffet to sit down dining.
For more information please click on the Online Membership Inquiry button below or contact Jacqueline Babler at the Golf Course at 715-749-4150.